MW Builders Inc. didn't have to wait long or look far to see how the Covid-19 pandemic would hamper construction.
The Lenexa-based general contractor faced early "ups and downs" just wondering whether crew members fearful of catching the disease would show up for work consistently, President Todd Winnerman said.
"There was a lot of uncertainty with the workers," Winnerman said. "They were hearing that some other job sites were possibly infected, and, knock on wood, we did not have any of ours infected."
Area construction executives said their companies have found ways to keep crews working safely. Other challenges have arisen, however, as clients have temporarily halted or delayed the start of projects because of questions about financing or how the pandemic might alter the market.
Indeed, commercial construction starts in April declined 81% compared with last year, according to Dodge Data & Analytics.
A new type of job safety
Winnerman said MW Builders worked to make crews comfortable at its development sites, which include the Flashcube and City Club projects in Downtown and the Crossroads Arts District, respectively, and the Village Cooperative senior housing project in Olathe. Most workers began showing up regularly again.
Onsite crew members undergo daily temperature screenings, with help from a third-party medical assistant the company hired. Workers receive wristbands to show that they've passed screenings. Those who don't pass are sent home and must either provide a negative Covid-19 test result or be symptom-free for 72 hours before they can return.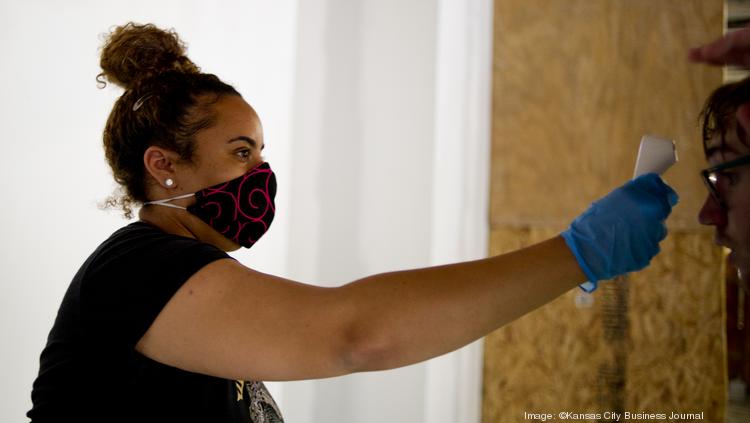 To maintain social distancing, contractors work in staggered shifts and restrict the number of people on 6-foot-wide construction lifts. At times, Kansas City-based Centric has brought in extra lifts to reduce waits for them, partner Steve Swanson said.
Distancing measures, plus extra time spent washing hands and cleaning tools, has slowed work to some degree, he said, but not significantly.
"One of our superintendents equated the productivity to the typical week between Christmas and New Year's, when it's a little bit slower," Swanson said.
Winnerman said he expects to keep MW Builder's onsite protections in place at least until July, when company officials will reevaluate.
"We're definitely navigating uncharted territory," he said.
JE Dunn Construction also isn't rushing to eliminate third-party temperature screenings and other safety measures.
"We've been talking to our clients and preparing our project teams for this to go on until it doesn't," said Paul Neidlein, JE Dunn's Midwest regional president.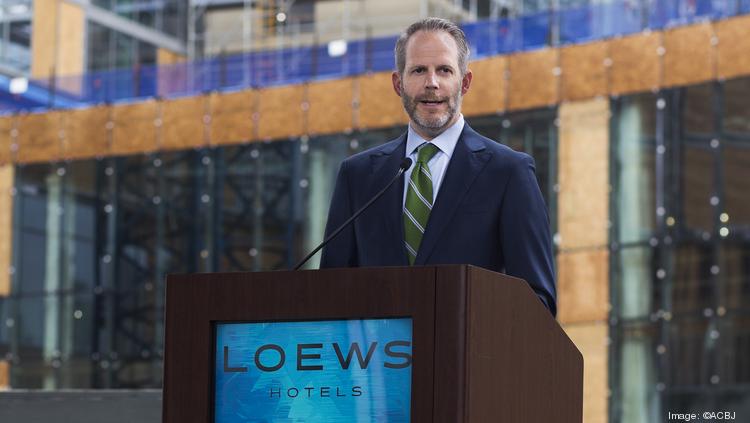 A pause in action
JE Dunn continues work on its active projects, including the new Johnson County Courthouse, with "very little slowdown," Neidlein said. The company has been able to work ahead on some school projects because students and teachers were handling coursework from home.
Neidlein said JE Dunn also completed the newly opened Loews Kansas City Hotel right before the pandemic hit. The 800-room project was completed in time for a planned April 2 grand opening, but the hotel delayed it until June 1, after Kansas City relaxed its stay-at-home rules.
"If Covid-19 would have hit two months before that, when there were a lot of people onsite in a lot of small rooms, it would have been harder to manage," Neidlein said.
None of JE Dunn's four to five dozen area clients have canceled jobs during the pandemic, Neidlein said, but several have "hit pause" for a matter of months or indefinitely as they wait to see how the pandemic affects financing or projections for demand.
Winnerman said UMB Bank put a hold on plans to have MW Builders remodel one of its locations. The contractor's other projects haven't faced any definite delays, but some crews have done extra work on weekends to keep it that way, he said.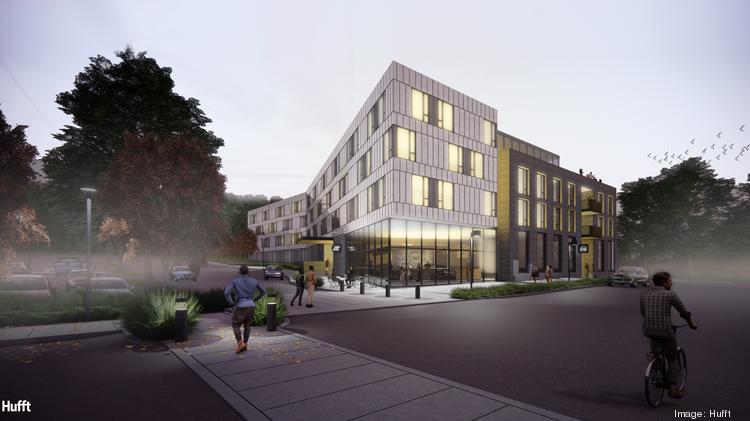 Straub Construction Co. has continued "full-steam ahead" on most of its developments, aside from two smaller church projects that the owners decided not to bid out during the pandemic, President Parker Young said.
One of Straub's coming efforts — Community Builders of Kansas City's 64-unit Rochester on Blue Parkway market-rate housing development — continues to advance, too, he said. The Kansas City Plan Commission recently approved rezoning for the project.
"There was the initial fear of the unknown — 'What is this, what's going on, and what's going to happen?' — but as we were able to continue to work, for the most part, morale was good, and people were happy that they were able to continue to work," Young said.
A supply-chain issue related to the pandemic pushed back the timeline six to 10 weeks for several of Centric's ongoing projects, which include the Beacon Hill Flats and 211 West Armour apartment developments, and Novel Place senior communities at Blue Springs and Overland Park. Swanson said a Pennsylvania manufacturer of cabinets was shut down temporarily after being declared a nonessential business under that state's stay-at-home order.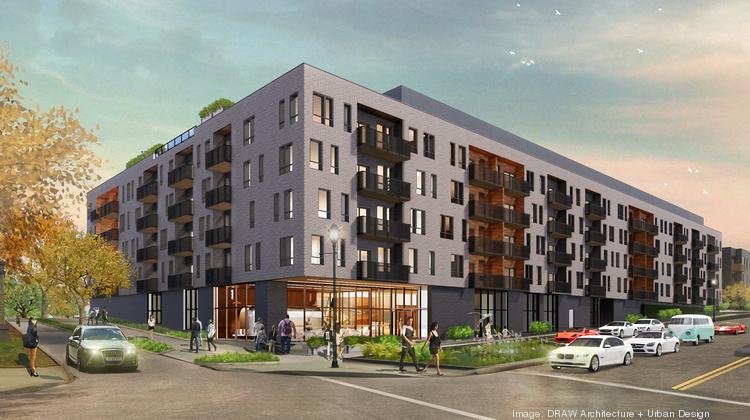 Waiting in the wings
Not all is bright on the construction front. Concerns about financing, future demand and other factors have delayed the start of such projects as The Cordish Cos.' Three Light tower in downtown Kansas City.
Construction starts in the Kansas City region were valued at slightly less than $270 million in April, according to Dodge Data & Analytics. A year earlier, projects valued at $1.4 billion started during the month.
Although Centric has not broken new ground during the past couple of months, partner Richard Wetzel said the company has won new projects during the pandemic.
"The sort of hamster wheel of getting new work in place has not slowed down at all," he said.
Centric, which celebrated its 10th anniversary this month, is involved in more than $100 million of work in Kansas City, including multifamily, institutional, office and retail developments.
Wetzel said it will take some time to determine the full effects of the pandemic. The construction industry tends to experience the effects of both economic upturns and downturns anywhere from 16 to 18 months after they hit, he said.
"What we don't know is what a year from now holds," he said. "It's hard to say today what the impact of Covid-19 will be on our business, and we hope to have enough time to see the train coming to get out of its way."
Straub's Young said the industry appears to be in a better spot than after the 2008 recession, when he said only about one-third of the previous amount of construction work remained available.
"There may be a lag," he said, "but it doesn't sound like there's going to be a wholesale 'turning the faucet off.'"